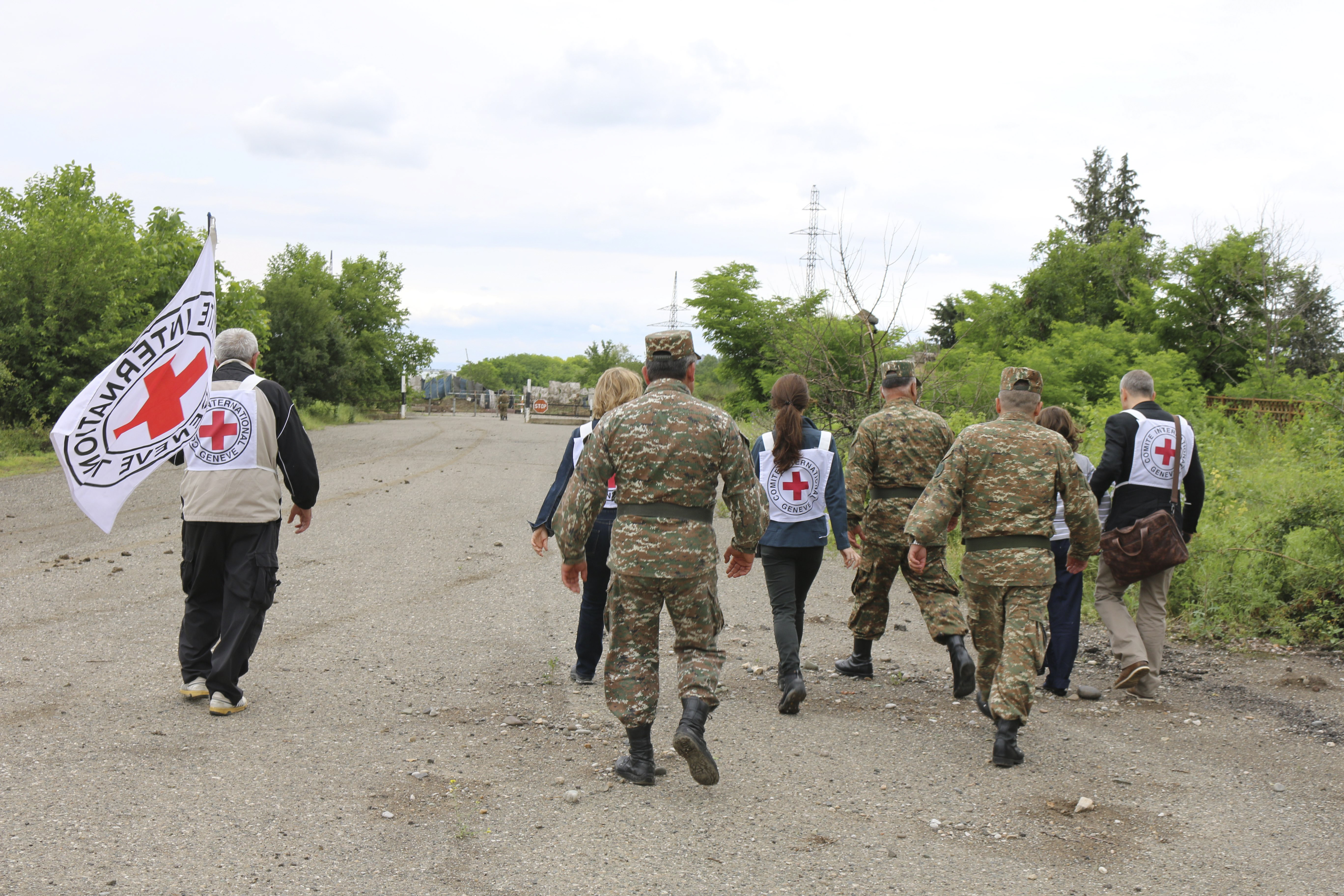 After 70 years, the Geneva Conventions ("GCs") remain inspiring key sources of IHL, which have contributed to save countless lives since their adoption in 1949. The following examples, along with many more, help illustrate the pivotal role of the GCs for the protection of people affected by armed conflicts worldwide.
This highlight gives an overview of the GCs throughout their 70 years of existence. Through a non-exhaustive list of case studies and resources, it aims at illustrating the relevance and influence of those instruments to bring humanity in the midst of armed conflict, from 1949 up to nowadays. The case studies are ordered thematically, as well as according to each Geneva Convention.
Lecturers will also find a model teaching outline for the preparation of a two-lesson course on these landmark treaties, as well as a new IHL app to support their teaching by providing offline access to the GCs and updated ICRC Commentaries, available from Apple Store and Google Play Store.
Lecturers, researchers and professionals are encouraged to use these tools to teach, train, discuss and research on the GCs and thus help enhance respect for IHL.
VERSION FRANCAISE (PDF) => CLIQUEZ SUR LES LIENS SUIVANTS: CAS PRATIQUES et PLAN DE COURS (traduction de l'Université Laval, disponible également sur le site de l'Académie de Genève de droit international humanitaire et de droits humains)
A HISTORICAL CASE BEFORE 1949
Even during the darkest moments of World War II, even the Nazi regime, although committing massive and deliberate violations and atrocities, came, as evidenced by the case United States Military Tribunal at Nuremberg, The Ministries Case to the conclusion that it is in its interest to respect some rules of the predecessor 1929 Geneva Convention. It was with the practice of the Second World War fresh in their memories that States adopted in 1949 the GCs.
BY TOPIC
Dissemination
Implementation
Non-international armed conflict
Detention
Role of the ICRC
 Universal jurisdiction and grave breaches
BY CONVENTION
Geneva Convention I
Geneva Convention II
Geneva Convention III: Prisoners of War
Geneva Convention IV: Protection of Civilians
Teaching Outline on the Geneva Conventions
"A to Z" and "The Law" sections of the Online Casebook
The "A to Z" section provides information on several topics, among others, on the  Geneva Conventions, Armed conflict, Detention, Equality of belligerents, Fundamental principles of IHL, Human treatment, International Committee of the Red Cross, Implementation, Protected persons, Respect and ensure respect, Reciprocity, Universal Jurisdiction, Grave breaches.
In "The Law" section you can find more information on the categories of persons protected by the Geneva Conventions such as the Wounded, sick and shipwrecked, Combatants and POWs and Civilian population. You can also get an overview of the role of the ICRC as the "guardian of the Geneva Conventions" and of implementation mechanisms.


To go further