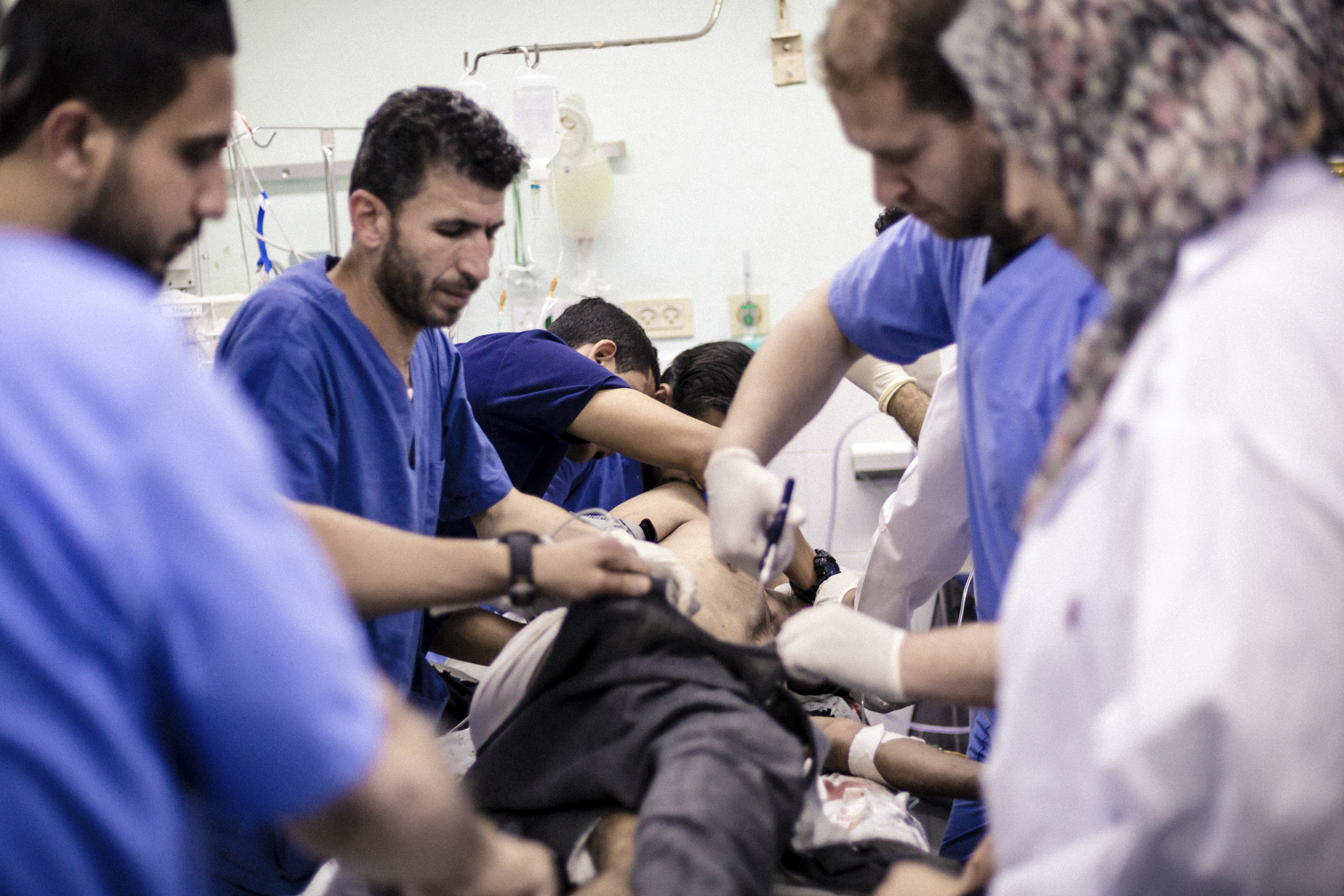 Ever since the first Geneva Convention of 1864, providing neutral and impartial health care in armed conflicts has been a core focus in international humanitarian law (IHL). According to IHL, the people exclusively assigned to the performance of medical duties enjoy specific protection from attack and harm.  Medical personnel also has a duty to provide medical care to the sick and wounded without adverse distinction other than medical emergency grounds and must treat them humanely in all circumstances. How should the protection granted by IHL to medical personnel materialize? How should they fulfil their obligations towards the sick and wounded in practice, with which constraints? This highlight addresses these questions through seven case studies illustrating the rights and duties of medical personnel in armed conflict situations.
The Law section of the Online Casebook
Information on the rights and duties of medical personnel can be found in the Law section of the online casebook under
Wounded, sick and shipwrecked
.
This section has been updated and provides more details on religious and medical personnel as well as on the protection of medical transport, units and material.
I. Rights of medical personnel
II. Duties of medical personnel
Israel/Palestine, Accountability for the Use of Lethal Force illustrates the obligation to provide medical aid to wounded people even if they are considered "terrorists" by one of the Parties during an armed conflict.
Syria: Medical support for ISIS examines the situation of British medics (mostly students) offering medical assistance to wounded ISIS soldiers and how some of them were arrested under counter-terrorism laws upon their return to England.
Iraq, Medical Ethics in Detention discusses the role and duties of medical personnel in detention facilities where torture, inhumane or degrading treatments allegedly occur and the "red lines" they should never cross.
The "A to Z" section of the Online casebook
The "A to Z" section of the online casebook also provides specific information on Medical personnel, Medical ethics/Medical duties, Medical treatment, Hors de combat, Humanitarian assistance, Medical objects and Hospital zones and localities, hospital and safety zones and localities, Emblems (Red Cross, Red Crescent & Red Crystal) and Misuse (of the emblem).
To go further